RIF Trust distributed Iftar meal boxes in local labour camps as part of His Highness Sheikh Mohammad Bin Rashid Al Maktoum's 100 Million Meals Campaign
RIF Trust donates AED 40,000 to St Vincent and the Grenadines relief efforts after the La Soufriere volcanic eruption
(Dubai, United Arab Emirates – April 27th, 2021) – Embracing the spirit of giving during the holy month of Ramadan, RIF Trust, part of the Latitude Group, an international leading residency and citizenship by investment advisory, has expanded its global humanitarian efforts.
RIF Trust's Community Support Team had coordinated both online and on-the-ground with a licensed local restaurant and a labour camp in Dubai to distribute Iftar meal boxes to local labourers as part of the 100 Million Meals campaign launched by His Highness Sheikh Mohammad Bin Rashid Al Maktoum.
The international company has also donated AED 40,000 to the people of St Vincent and the Grenadines who have been affected by the devastating La Soufrière volcanic eruption. This contribution is part of the ongoing relief efforts through the Organisation of Eastern Caribbean States' #StrongerTogether campaign to bring urgent relief aid to the people of St Vincent and the Grenadines to recover from this unfortunate natural disaster.
Currently in the "Red Zone", St Vincent and the Grenadines has over 20% of its population displaced, its agriculture sector destroyed, and seven villages will require reconstruction.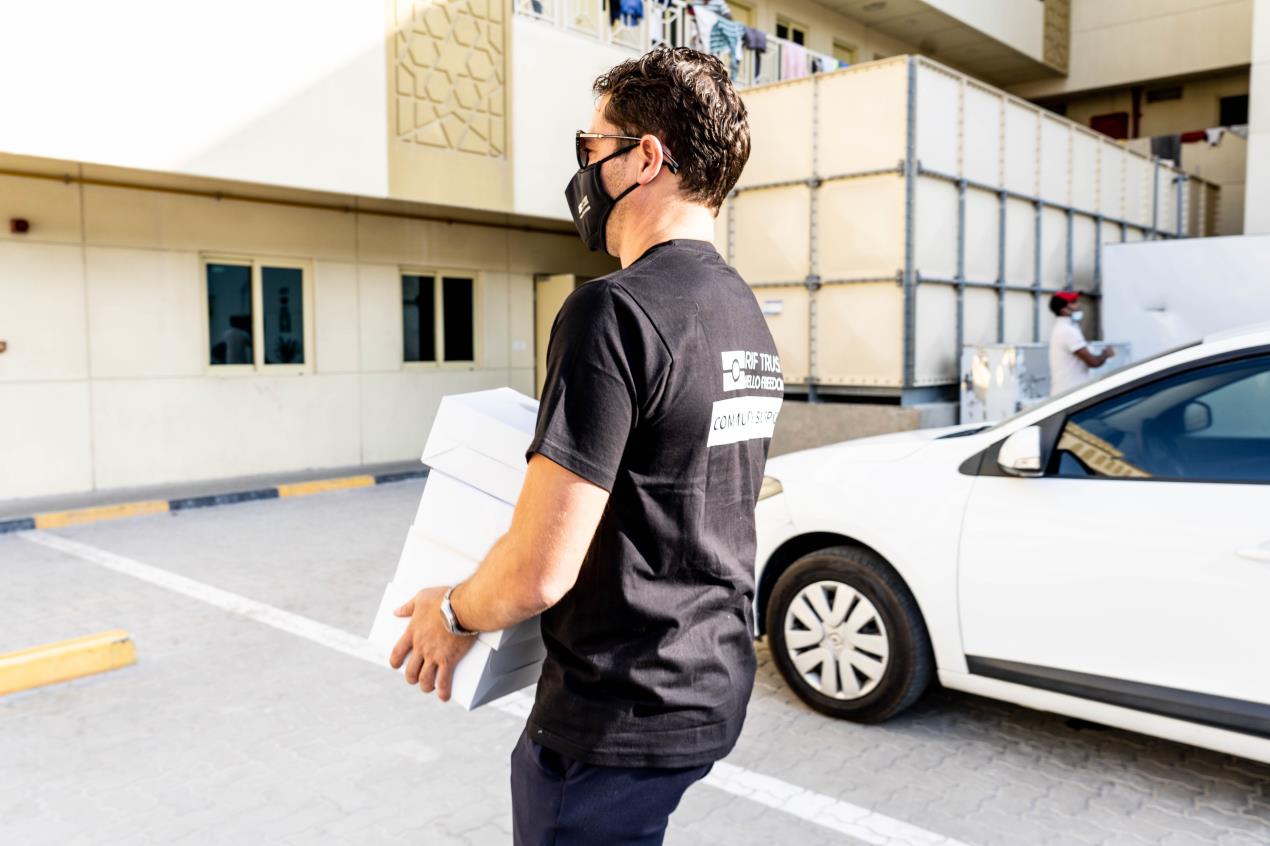 Mimoun Assraoui, RIF Trust's CEO and Vice Chairman of the Latitude Group commented, "we are fully committed to expand our humanitarian efforts both locally and globally this Ramadan to bring relief to people who are most in need. We are proud of our achievements so far and pledge to continue to go the extra mile to support the most vulnerable segments of our society."
RIF Trust, part of the Latitude Group, is recognised among the top 25 investment migration advisories globally by Uglobal Magazine – one of the most respected immigration publications in the world. RIF Trust operates offices in 17 different countries and employs over 80 investment migration specialists globally and is a government-approved partner and an authorised agent of the world's most powerful citizenship programmes including Antigua and Barbuda, Dominica, Grenada, St Kitts and Nevis, St Lucia, Vanuatu, and Malta.