Free insurance, car registration and servicing among the offers now available at Hyundai showrooms in Saudi Arabia, UAE, Kuwait, Jordan, Palestine and Bahrain.
Dubai, 29 April, 2021: To celebrate the Holy month of Ramadan, Hyundai Motor Company has today unveiled a range of attractive promotions on its latest models for customers in the Middle East markets.
Running throughout Ramadan and for customers based in the Kingdom of Saudi Arabia, the UAE, Kuwait, Jordan, Palestine and Bahrain, the exclusive offers are available on some of the company's most popular models including the Azera, Sonata, Elantra and Santa Fe.
The promotions, which include free registration and insurance, represent excellent value for money and will help make the purchasing process easier and affordable.
Customers in the UAE who purchase any Hyundai model in a showroom operated by local distributor Juma Al Majid Est will receive free registration and a complimentary servicing contract. The distributor will also offer warranty for up to a period of five years or when 100,000km is completed as well as five years of roadside assistance.
Through Hyundai's local distributor for Palestine, the Palestine Automobile Company, customers can take advantage of low monthly installments for selected 2021 models including the Kona Hybrid, IONIQ Hybrid and the i10. Customers can also benefit from three consecutive services across five years including free insurance, registration and free service as well as a five-month deferred payment plan, allowing them to drive away hassle free.
Customers in Kuwait can purchase selected Hyundai models including the Azera, Sonata, Elantra, Accent, Palisade, Santa Fe, Kona and Creta at a discounted rate of monthly installments. Customers who also buy one of the selected vehicles through Hyundai's local distributor Northern Gulf Trading will have a chance of winning USD $10,000.
First Motors – Hyundai's official distributor in Bahrain, is offering value-for-money deals at its showrooms including lifetime warranty, one year of insurance and registration, free servicing package, complimentary window tinting and a Ramadan gift. These deals are only available on four 2021 models – the Creta, Sonata, Elantra and Accent.
Customers in Jordan who buy a 2021 edition of the Kona Electric and Hybrid, Sonata Hybrid and Atos as well as a 2020 Sonata Hybrid will receive free comprehensive insurance and benefit from making a no down payment. Hyundai will also provide a complementary maintenance on the first 5,000km and free comprehensive insurance for these select models.
In the Kingdom of Saudi Arabia, Hyundai's local distributors have rolled out a number of attractive offers on its models including the Sonata, Azera, Kona, Santa Fe, Accent and Elantra.
At its Riyadh showroom, operated by distributor Wallan Trading Company, they are offering a no down payment as part of a zero-interest installment plan along with no registration fees, free maintenance service for two years or at 40,000km and warranty of five years or up to 100,000km.
The Almajdouie Group, the distributor for the Dammam showroom, also has a no down payment at zero-interest installment plan and customers will not be required to pay for car registration or any value-added tax.
In Jeddah, which is operated by Mohammad Yousef Naghi Motors Co, customers will make no down payment and will not contribute towards any car registration fees. The distributor will also offer warranty for up to five years or when the car reaches 100,000km. Comprehensive insurance throughout the duration of the financing contract and one-year roadside assistance will also be given to new buyers.
Bang Sun Jeong, Vice President, Head of Middle East & Africa Operation at Hyundai said: "At Hyundai, we value the importance of our customers who are at the forefront of everything that we do and to mark the occasion of Ramadan, it is apt that we give back by launching attractive promotions to our customers.
"We have worked closely with our local distributors to ensure the offers are affordable and appealing as well as giving people the ultimate peace of mind when purchasing a new vehicle. We look forward to welcoming our customers across all of our showrooms across the Middle East during this blessed month."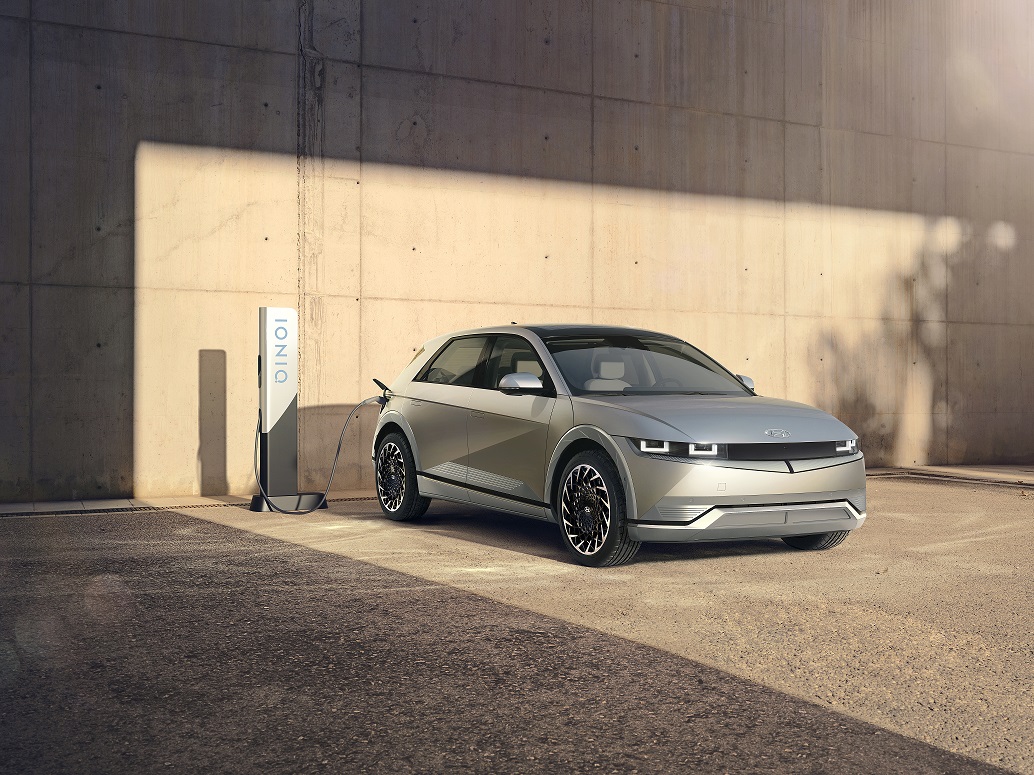 About Hyundai Motor Company
Established in 1967, Hyundai Motor Company is committed to becoming a lifetime partner in automobiles and beyond with its range of world-class vehicles and mobility services offered available in more than 200 countries. Employing more than 110,000 employees worldwide, Hyundai sold more than 4.5 million vehicles globally. Hyundai Motor Company continues to enhance its product line-up with vehicles that are helping to build solutions for a more sustainable future, such as NEXO – the world's first dedicated hydrogen-powered SUV. In 2018 the company revealed its new design philosophy 'Sensuous Sportiness', which will be embodied by all upcoming Hyundai vehicles.
More information about Hyundai Motor Company and its products can be found at:
http://worldwide.hyundai.com or http://globalpr.hyundai.com
Facebook: www.facebook.com/HyundaiMEA/